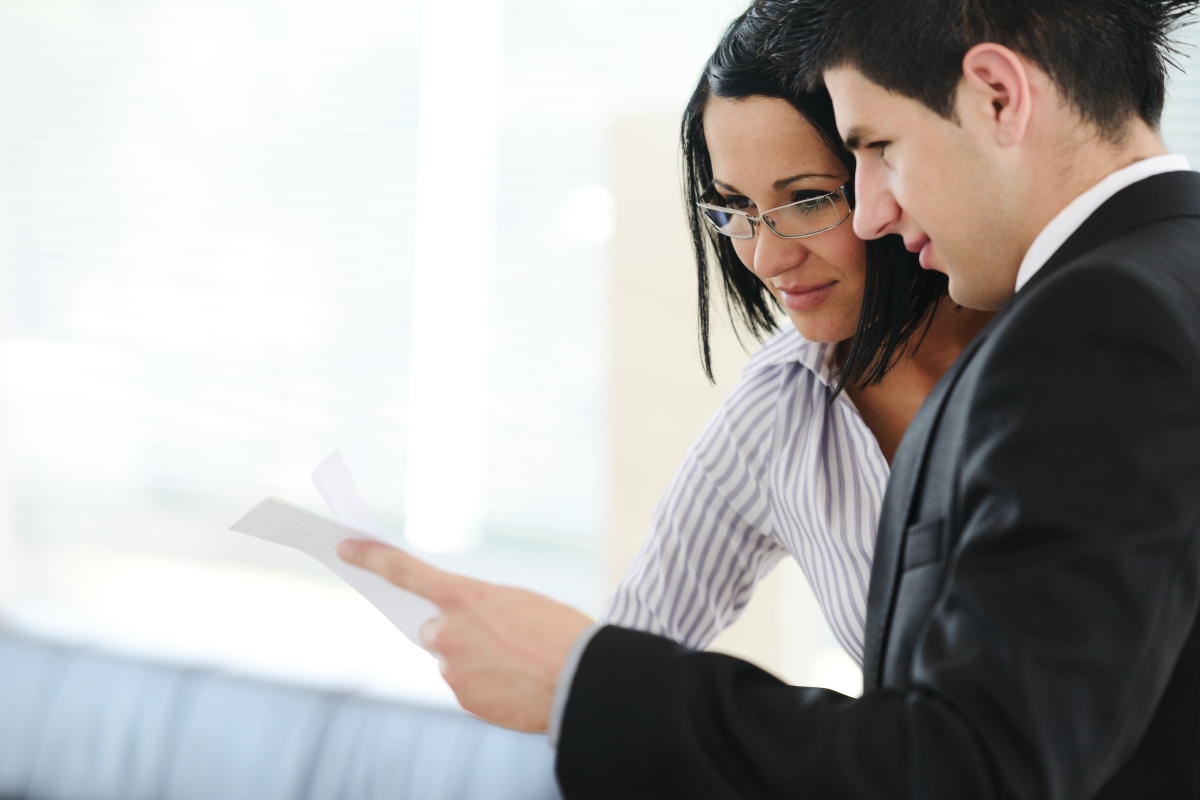 A very important, reason why you may be out of work is as a result of redundancy in your workplace. Being made redundant at work can be both financially and emotionally stressful. Unemployment insurance can provide financial cover up to an agreed percentage of your income over the policy term. While unemployment insurance secures financial protection for your family during this challenging period, you still have to deal with the emotional challenges and work of finding another suitable job.
Dealing with uncertainty
Apart from loss of income, another challenge that has to be faced in the event of involuntary unemployment is uncertainty. You need to consider questions like how long will it take to find another job? Where do you have to look? What will the new job be like? Will you have to relocate? The most effective way to deal with this uncertainty is to collect information. There is a lot of information about the job market available online on job boards, social networking sites (Linkedin, Twitter etc). It would be advantageous for you to go through the detailed job postings and see which ones appear to most closely match with your experience and skills. The first thing that people should do, once they have been made redundant, is to update their resumès or Curriculum Vitae (CV). However, at the same time, you should collect information about what jobs are in demand so you will know which skills or experience to highlight in your CV.
Getting in touch with a recruitment or search consultant at an early stage can be very useful in your job search process. The search consultant can provide many useful details which may not be available on the web. The consultant can also advise you on how to make your resumès/CV attractive to prospective employers because the consultant has more insights on some of the requirements that may not be stated explicitly on the online job postings. You should know that a search consultant deals with hundreds of candidates and he or she may not share the sense of urgency that you have in your job search process. The onus is on you to follow up on leads, so that you can get back to work as soon as possible.
In some companies, where they are having to make redundancies, Outplacement services are sometimes offered as part of the redundancy package. Outplacement is a support service provided by responsible organisations keen to support individuals who are exiting the business, help former employees transition to new jobs and help them re-orientate themselves in the job market. If this service is available in your case, it should be taken advantage of.
Apart from the formal job search resources, there are a number of informal channels that you should explore. The informal channels are through your personal and professional networks. When you have spent a number of years in the same organisation, your professional network may tend to be within the organisation. It is very important during your career to build a network both inside and outside of your organisation when you are working. When redundancy occurs, you should activate your personal and professional network as soon as possible. It is important to schedule face to face meetings, lunches, attending alumni, professional or trade networking events etc. Some people are naturally more proactive in networking, while others are less so. However, if you are looking for a job urgently, it is in your interest to shed your inhibitions and network as actively as possible. Through networking you may be able to get a lot of information about job opportunities and maybe even referrals.
Updating your resumè/CV
Needless to say, your resumè/CV is one of the most important components of your job search. For certain types of jobs, hiring managers and human resources staff receive scores of resumès/CVs out of which they will only shortlist just a few for interview. Hiring managers or human resources staff are likely to screen resumès/CVs on the basis of some set criteria which may be mentioned in the job posting. It is important therefore that you read any job descriptions very carefully to ensure that your resumè/CV includes the requisite skills and experience mentioned in the job posting.
It is often the case that resumès/CVs tend to be created as a chronological listing of job responsibilities. However, this approach may not be helpful for hiring managers or Human Resource people as they are trying to match specific skills with their specific requirements. It is important therefore, that you highlight your accomplishments in your resumè/CV as well as listing the roles you performed. This will help prospective employers match your skills, abilities and achievements against what they need and is likely to significantly improve your chances of getting an interview with a prospective employer.
The job interview
There is a perceived bias among hiring managers towards candidates who are currently employed versus those who are unemployed. This bias, though unfortunate, is something you may have to deal with during an interview. The best way to deal with this bias is through confidence and honesty. If you have been involuntarily unemployed for a long period of time, your confidence is likely to have taken a hit and this can result in a vicious cycle. It is important to prepare for interviews, so that you go with the right attitude. During any interview focus on your strengths, your capabilities and accomplishments, rather than the circumstances which led to your involuntary redundancy. At the same time, if probed, be very candid why you were made involuntarily redundant.
During an interview, candidates may sometimes feel that it is not going their way. If you feel this is happening, do not get frustrated as it is likely to show in your body language and might affect your prospects negatively. Look for any opportunity to summarise your strengths and key accomplishments before the interview is over. You should also continue to follow up with the hiring manager or the search consultant, without appearing overly desperate, on the status of your job application until you receive a definite response. There can be multiple reasons why a prospective employer may not have reverted back to you; never assume that no response means you have been rejected.
Dealing with emotional challenges
Losing a job may affect one's self esteem. Coping with rejection and a possible loss of self-esteem can be very challenging. Do not let an involuntary job loss affect you mentally in a negative way. Many people are able to find another job in a short period of time and there is no reason why you should not be among them. A positive frame of mind significantly increases your chances of getting another job. Your family and friends play an important role in helping you stay positive. You should speak to your family and friends about how you are feeling and your concerns as they are likely to provide valuable support during this stressful time.
Unfortunately, some people, through no fault of theirs, may find it difficult to get a new job as soon as they had hoped or expected. This may also have an effect on their self-esteem. Employers like candidates who are confident and those who appear less confident could have their job applications rejected. This can become a self-fulfilling cycle and one you should try to avoid. In the worst case, this can even lead to depression and possibly other health issues. In such a situation, do not hesitate to seek help; medical help and counselling can be very helpful in dealing with psychological issues.
There are several other mechanisms to cope with anxiety. Breathing exercises and meditation can help calm your anxiety. Disruption of your daily routine, when out of work, can also cause physical and mental health issues. Going to the gym regularly, even if you were not a gym enthusiast, can be very useful in coping with such issues as well as potentially broadening your network. Getting into a regular routine and having an active social life, along with your job search work, is likely to be very useful.
Keeping yourself productive using your skills, even if you are not getting paid for it, is very effective. Give yourself small projects that use your work skills. For example, if you are a skilled tradesman give yourself a project in your home or for your neighbour or friends. If you are a software programmer, try writing programs that you or others may find useful. These types of projects may even be useful in demonstrating your skills to a future employer.
Filling skills gap
You may have tried everything we have discussed in this blog post and, unfortunately, still not been able to secure a suitable job. In such a situation, you may need to change your job target to one that is more in demand or even be ready to accept a lower level job. Sometimes in order to secure a job that is in demand, you may need to upgrade your skills. If you have to study or undergo vocational training in order to upgrade your skills, then you should approach it positively and with urgency, spending money, time and effort if necessary; it is after all an investment in yourself, the best kind of investment. Apprenticeships can be very useful because they are likely to enable you to continue your learning and enable you to earn some income at the same time.
Conclusion
In this post, we discussed how you can get back to work after being away from it for some time due to unemployment. One of the most important points to take from our post is that, you need to be proactive, have a positive frame of mind and most importantly, take care of both your physical and mental health. The biggest challenge of unemployment arising out of accident, sickness or redundancy is loss of income. If your basic financial needs are not taken care of, you will not be able to function effectively and take decisions that are best for your career. Accident, sickness and unemployment insurance can ensure that your immediate financial worries are taken care of and you can focus on getting back to work, as soon as you can.